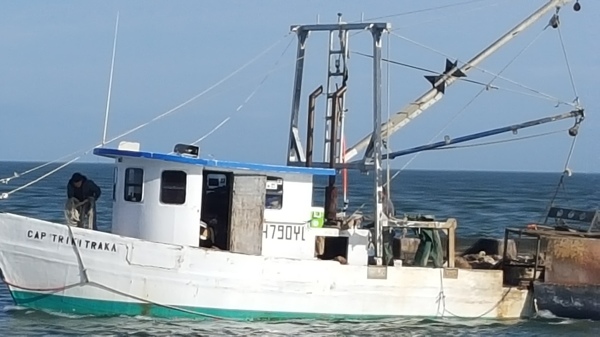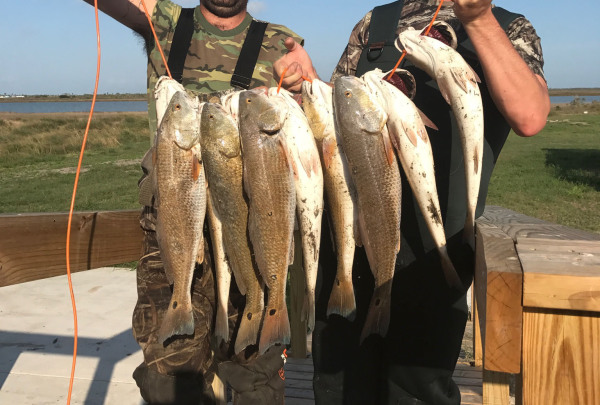 Nearby Fulton, Texas is home to shrimping and oyster harvesting.  Sample fresh-caught seafood at your favorite eatery or buy directly from the incoming boats.
These bull redfish were caught off Cape Velero Drive.  If you're into fishing, don't forget your tackle and reels.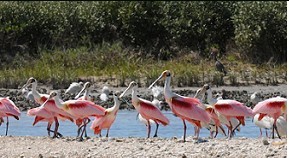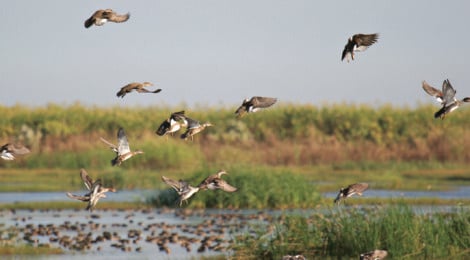 Unforgetable Duck Hunting
Visitors from as far away as Seattle's Mercer Island come and enjoy the birding this area provides.


In the fall, ducks abound with hundreds of flocks of  blue and green wing teals, pin tails, red heads, and mallard ducks.